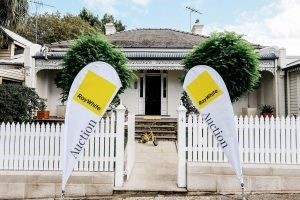 Our 15 June auction portfolio offered a wide price range of property across our Eastern Beaches residential area. Included in this was the rare opportunity to secure a generous sized 602m2 section in one of our most sought after neighbourhood addresses.
Once again, we appreciated a pleasing attendance to the Headsail room of the Bucklands Beach Yacht Club, the home of Ray White Auctions. This included people who had registered bidding interest, those who had expressed conditional buying interest and those who, since the commencement of Level 1, were able to come to see what is selling and for what price, to give an idea of what is happening very currently in the real estate market.
My earlier reports during the various levels of lockdown noted that there has been very favourable buyer interest, as well as confirmation of a positive level of confidence to invest in real estate, at a time when other commodities are affected by fluctuating confidence. However, it is obvious that both vendors and buyers are receiving conflicting information in anticipating the future pricing of property, resulting in some hesitation on the part of vendors to accept offers presented to them, with buyers having that little extra confidence to complete the real estate transaction of their choice.
We place serious importance on accurately qualifying buying interest for each property and passing that information on to our vendors to enable them to make an informed selling decision. It is reasonable to accept that information from real estate practitioners who are dealing directly with both vendors and buyers should be able to give accurate information, rather than contributions from commentators or opinion writers who do not possess the same locally defined information. It is then up to vendors and buyers to determine their transaction options.
The very pleasing level of sales with equally pleasing prices which have been completed over these more recent weeks is further recognition of the resilience and confidence of real estate, particularly within our Eastern Beaches area.
Four of the properties within the portfolio attracted bidding registrations and all four attracted bidding. One property in particular attracted fourteen competitive bids, resulting in a price which was $120,000 above pre-auction offers.
Lot 3, 215 Bleakhouse Road, Mellons Bay has been sold after post- auction negotiations
13 Brinlack Drive in East Tamaki also sold post-auction
We continue to work with buying interest for the balance of the portfolio.
As I have noted in earlier reports, people who decide to 'get on with their life' by making the changes which best suits their current requirements, instead of waiting for some future events which may or may not happen, must be admired. Buyers have displayed reserved confidence reacting to a real estate market which, at the present time, would favour vendors due to the listing balance, which most probably favours vendors rather than buyers.
We look forward to the forthcoming portfolios during the remaining weeks of June and July.
As a foot note, I keep an eye on Australian trends through reports published by Williams Media. This week there was little auction activity comment from Sydney and Melbourne. However, the following comments were made:
'The combined capital city preliminary auction clearance rate improved with 63.3 per cent of homes selling at auction. Higher volume of auctions, with 1,164 properties scheduled for auction. Both Melbourne and Sydney returned preliminary clearance rates above 60 per cent this week, with Sydney the best performing of the two largest cities.
Ken Ralph
Auction Services Manager