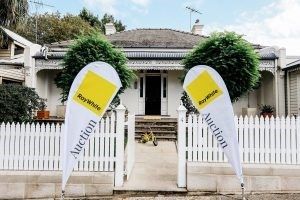 Our 15 October portfolio was our 38 th for this year, offering a variety of property type throughout our Eastern Beaches residential areas.
As with previous weeks, the Headsail room of the Bucklands Beach Yacht Club, home of Ray White auctions, attracted people either taking part in the buying process for the properties within this auction portfolio, or who came along to see what is selling and for what price to give an idea of what is happening very currently in the real estate market.
The clearance rate under the hammer was, as anticipated from our pre-auction marketing, buyer reaction and buyers' ability to meet the terms of the Auction For Sale and Purchase Agreement.
Highlights of the sales "under the hammer " included:
81 Hutchinson Road, Bucklands Beach – $918,000 after some 34 bids
5 Pintner Place, Somerville – $1,802,000 after some 43 bids
6 Glassonby Road, Northpark – $1,100,000 after some 12 bids
85 Golfland Drive, Golflands – $1,216,000 after some 13 bids
36 Glennandrew Drive, Half Moon Bay – $1,400,000 after some five bids
Immediate post auction sales after further discussions with the highest bidder were:
63 Mellons Bay Road, Mellons Bay
2/27 Kellaway Drive, East Tamaki
1/4 Gibraltar Street, Howick
All in all, a very pleasing result for our vendor clients, who were able to sell under the hammer after three weeks of marketing, and also a great result for buyers who were able to secure quality homes in very popular residential neighbourhoods.
Our confidence in our auction programmes remains as we continue to negotiate with the buyer interest for the remainder of the portfolio.
Some vendors are not always able to accept buyer expectations of price for various reasons, but auction marketing is a very positive way of testing the market in a defined space of time to determine if the buyers' price will enable them to make the lifestyle/ property change they envisage.
In addition to the comments above , there are always various reasons why potential buyers cannot meet the terms of an Auction For Sale and Purchase Agreement which is a totally unconditional agreement, however, we try to work with these potential buyers to attract the best conditional sale for our vendor clients.
Ken Ralph
Auction Services Manager