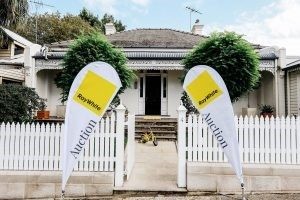 Our auction marketing portfolios were cut short by the advent of the lockdown, curtailing all movement and affecting property inspections both by potential buyers and building inspectors.
Up until the lockdown deadline, we reported that in the midst of a very fluctuating level of confidence covering all aspects of our economy and wellbeing, there was clear evidence of extremely pleasing buyer interest. This was confirmation of a positive level of confidence to invest in real estate at a time when other commodities were affected by fluctuation in this area.
Real estate has displayed its resilience during the lockdown period. We have experienced both vendors and buyers wanting to continue exploring opportunities to make a selling or buying decision which meets their current lifestyle requirements. Virtual inspections have assisted in completing new listings and also, provided virtual inspection access to enable potential buyers to place offers for vendor consideration.
Consequently a very pleasing level of sales with equally pleasing prices has been completed over these recent weeks – further recognition of the resilience and confidence of real estate, particularly within our Eastern Beaches area.
We have conducted two virtual auctions for properties which had a designated auction dates during the lockdown period. Both properties attracted registered bidders who, along with our vendors, were able to be participants in the auction via the internet. Aspects of the property were displayed and participants were able to see the auctioneer conducting the auction.
Everyone has been very encouraged by the results of our first venture with virtual auctions -results which give us confidence in using this method until we are able to move back to the home of Ray White Auctions at the Bucklands Beach Yacht Club.
29 Millington Place in Huntington Park attracted three registered bidders and thirteen bids – a very positive/confident buyer response. Further post auction negotiations resulted in an unconditional sale for our vendors, enabling them to move to their new home
18 Serrita Avenue, Sunnyhills attracted two registered bidders. The vendors' specific sale requirements require further post auction negotiations
We have further auctions nominated for the remaining weeks during May – 18 May and 25 May, plus confirmations for June portfolios.
Level 2 will provide our sales teams with greater options for marketing properties, together with some easier inspection for both buyers and building inspectors. Our ability to give prospective buyers continued direct access to an highly experienced, award winning team of mortgage advisors, who have access to a variety of lending institutions and their very favourable mortgage conditions, has been particularly valuable during the lockdown period and will continue to be so, as we move forward.
As a foot note, I keep an eye on Australian trends through reports published by Williams Media, which this week reported with headline of: Auction clearance rates record the highest percentage since late March at 64.5 per cent, as Savills and Ray White share their big sales for the week.
Restrictions are easing and people are coming out from isolation to attend open homes and auctions again, depending on the rules from each state. Regardless of the level of restrictions, real estate is still selling. The combined capital city preliminary auction clearance rate bounced back above 60 per cent for the first time since late March, with 64.5 per cent of homes selling this week. The higher clearance rate was across a lower volume of auctions over the week with 473 scheduled, down on the 612 auctions over the week prior.
CoreLogic said they are also seeing a recent trend towards a higher proportion of homes selling 'at' auction, rather than prior to the event, implying vendors are becoming more willing to test the market under auction conditions.
With news over the week that the ban on on-site auctions and inspections as a result of COVID-19 would now be lifted in NSW, WA and more recently announced in SA and Qld, along with a broader relaxation of social distancing policies, there's likely to be a lift in confidence and volumes over the coming weeks.
Ken Ralph
Auction Services Manager