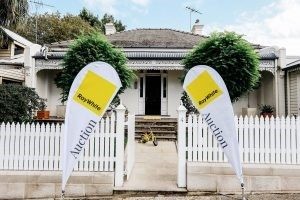 Monday evening arrived with an early and very full attendance at the Bucklands Beach Yacht Club, the home of Ray White Auctions. As with recent weeks, there was a very positive attitude to bid and buy.
The properties being offered in this week's portfolio were found in Pakuranga, Farm Cove, Half Moon Bay, Bucklands Beach, Mellons Bay , Howick, Northpark, Highland Park and Flat Bush. The portfolio demonstrated the variety of property type, price range and location that we enjoy within the Eastern Beaches area.
The evening began with 1/119 Pigeon Mountain Road in Half Moon Bay which sold 'under the hammer, after some 13 bids for $870,000
39 Sorrel Crescent, Bucklands Beach followed and, after 34 very competitive bids, sold 'under the hammer' for $2,250,000
55 The Parade in Bucklands Beach followed, attracting 14 competitive bids after a positive start, selling 'under the hammer' for $3,480,000
1 Haseler Crescent, Howick was another property which attracted multi-competitive bidding, selling after some 23 bids for $2,130,000
8 Paisley Street in Mellons Bay also attracted a positive start, with a further competitive 41 bids, selling 'under the hammer' for $2,273,000
37A Andrew Road, Howick was another property which attracted numerous bidding registrations and, after 32 competitive bids, sold 'under the hammer' for $1,151,000
3 Aviara Court in Northpark sold 'under the hammer' after some 8 bids, for $1,160,000
152A Bucklands Beach Road, Bucklands Beach also experienced 17 competitive bids to sell 'under the hammer' for$ 1,100,000
25 Cambrian Crescent in Flat Bush also sold 'under the hammer' for $1,130,000
After post-auction negotiations with the bidding interest, 5 William Bryan Drive in Half Moon Bay and 3/161 Aviemore Drive, Highland Park achieved sales
We continue to work with the buying interest for the balance of the portfolio to affect a successful sale for our vendors.
So, after more than three plus of marketing we have achieved extremely pleasing, positive and competitive bidding, with great results for our vendors whose properties sold under the hammer. However, it should also be acknowledged that the sales provided buyers with an opportunity to purchase quality real estate assets knowing that, while having to competitively bid/buy to be the 'winner', they were bidding for/buying property which was also the first choice for a number of other buyers.
20 October
We were asked to market a deceased estate in Stanmore Bay on the Hibiscus Coast, which was a property which offered new ownership future potential. Bidding registrations were pleasing, with three bidders taking serious bidding activity and, after some 44 bids, the property sold 'under the hammer' for $736,000.
The prices achieved confirmed our ability to maximise price for our vendors. However, in order to achieve such results buyer interest, bidding registrations and actual competitive bidding are the components to realising great results.
This year is disappearing very quickly. However, as we move through the remaining few weeks of October, November and the earlier weeks of December, we will have quality portfolios of property. This will give buyers an opportunity to evaluate the buying options, along with our ability to give prospective buyers direct access to a highly experienced, award winning team of mortgage advisors, who have access to a variety of lending institutions and their very favourable mortgage conditions.
As a foot note, I keep an eye on Australian trends through reports published by Williams Media.
Once again this week, there was limited auction activity comment. However, the following remarks were made.
'Melbourne
Melbourne saw a substantial increase in scheduled volumes this week, with 188 homes taken to auction, up on the 59 auctions last week and the largest number of auctions in two months.
Sydney
Sydney continues to make up over 60 per cent of all auction activity, although volumes were lower over the week, with 707 homes taken to auction down from the 751 held over the week prior.
Of the 560 results collected a preliminary clearance rate of 75.9 per cent was achieved.'
Ken Ralph
Auction Services Manager