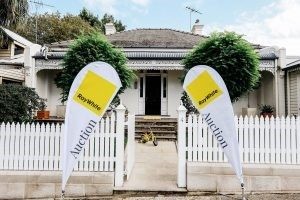 We were able to welcome our 8 June portfolio back to the Bucklands Beach Yacht Club, the home of Ray White auctions. This was the second portfolio to be held here since the lockdown began and there were definite signs that people felt more comfortable with a physical presence, rather than relying on virtual participation.
My earlier reports during the various levels of lockdown noted that, in the midst of a very fluctuating level of confidence affecting all aspects of our economy and wellbeing, there has been very pleasing buyer interest. This was confirmation of a positive level of confidence to invest in real estate at a time when other commodities were affected by fluctuation in this area.
Real estate has displayed its resilience during the lockdown period. We have experienced both vendors and buyers wanting to continue exploring opportunities to make a selling or buying decision which meets their current lifestyle requirements. Consequently, a very favourable level of sales with equally pleasing prices has been completed over these recent weeks – further recognition of the resilience and confidence of real estate, particularly within our Eastern Beaches area.
The evening began with 5 Annagary Rise in Dannemora. This was brought forward from its 22 June designated auction date due to an unconditional offer which was presented to our vendor and accepted, subject to the property being submitted to auction. This property attracted immediate attention from buyers as soon as it was listed with internet notification, resulting in numerous private and Open Home inspections.
It sold 'under the hammer' from its $1,560,000 accepted pre-auction offer, selling after some 23 bids for $1,727,000.
4/13 Kings Road, Panmure followed, selling 'under the hammer' for $660,000
32 Venus Place in Half Moon Bay sold 'under the hammer' for $1,302,000
2 Silverwood Drive, Dannemora sold 'under the hammer' for $1,100,000
5 Juliet Place in Howick sold immediately post-auction
36 Pigeon Mountain Road, Half Moon Bay also sold immediately post auction
We continue to work with buying interest for the balance of the portfolio.
So, after three weeks of marketing, some of which was under particularly restrictive conditions, extremely favourable results for our vendors. It should also be acknowledged that buyers were able to secure quality properties.
People who decide to 'get on with their life' by making the changes which best suits their current requirements, instead of waiting for some future events which may or may not happen, must be admired. Buyers have displayed reserved confidence reacting to a real estate market which, at the present time, would favour vendors due to the listing balance, which most probably favours vendors rather than buyers.
We look forward to the forthcoming portfolios during the remaining weeks of June and July.
As a foot note, I keep an eye on Australian trends through reports published by Williams Media. The individual states are in varying stages of restrictions limiting public events such as auctions. However, the following comments have been made in this week's report headlining:
Lower auction volumes across capital cities: Market Wrap.
For Sydney, Mr Orr told Williams Media there are some segments doing surprisingly well, such as houses in the Upper North Shore secondary schools precinct, while the majority of other markets and segments are now fairly stable again.
"I'd say for the most part it's a balanced market," said Mr Orr. "Well priced listings are selling quickly which is a sign of continued confidence however there are still buyers and sellers in both camps when it comes to positive or negative sentiment. This signals a return to normal behaviour. With low stock levels, cheap mortgage rates and continued demand, values seem to be holding fairly steady," said Mr Orr.
Ken Ralph
Auction Services Manager